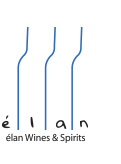 In 2002, Elan brought a unique business model to the world of Fine Wine & Spirits distribution : it has created and developed a network of importation and distribution companies across Eurasia, with a centralized sourcing, logistics and purchasing center based in France. Today, Elan is present in three countries via local subsidiaries : Kazakhstan, China (mainland and Hong-Kong), and South Korea.
Elan's mission is to deliver long term added-value and best in class services to all its strategic partners, both suppliers and end consumers. This is made possible by sourcing and developing strong relationships with its suppliers and customers over many years.
Controlling each step of this integrated organization, the Elan Group provides a seamless door-to-door service from production sites to final consumers.
Enregistrer
Enregistrer
Enregistrer
Enregistrer
Enregistrer
Enregistrer
Enregistrer
Enregistrer
Enregistrer
Enregistrer
Enregistrer